Good news everyone!
The end of November is near, and the beta-testing of the next update, 1.105, is near its end as well. Today I'll tell you about what our team prepared this time. It's hard to pinpoint a biggest feature, so lets say there are three main and interesting additions to the game:
1. German two-seater fighter Bf 110 E-2 which has been developed for Battle of Moscow project. This aircraft turned out to be very interesting. First, it has rich instruments array, almost as good as on bombers. Second, it is capable of carrying very diverse and huge bomb load. Third, it is very charismatic and leaves a striking impression in handling and visuals. Fourth, its gunner station is somewhat unique with holders for spare magazines both for MG-15 turret and for nose MG-FF guns (you need to reload the cannons each 60 rounds). All in all, I think that getting acquainted with it will bring many interesting moments for you.
2. Player controlled tanks. I told you about them in detail in our previous developer diary, so today let's talk about gameplay. Currently, we release them for multiplayer only, so 'detailed' player controlled tanks have no AI and can't follow commands set in mission editor (they are supposed to be controlled by one or two players). However it's possible to create a user scenario where a player controlling a tank can participate in a large AI battle with ground and air forces involved. We can add the best of such scenarios created by players to the game (by author permission of course).
There will be two multiplayer missions with tanks at 1.105 release:
- First mission is a territory capture that can be played on tanks and planes simultaneously. Tanks need to capture enemy tank spawn points designated by flags, getting closer to the enemy airfield. Players who prefer air power can take off from the airfield either on ground attack planes to support their own ground forces or on fighters to counter enemy air. To capture a flag, ground forces must preserve numerical superiority in its vicinity for a short time. After capturing a couple of enemy flags, tanks can move further to the enemy airfield and wipe it out for good, winning the mission.
- Second mission is simpler, but can be more hectic. Players on tanks can participate in the endless AI tank battle (roughly 2 vs 2 tank companies with artillery support) to turn the tide in their favor. Here you immediately jump into the heat of battle. If many players participate in this mission, it can grow up to battalion vs battalion size. Supporting your side from the air is also possible.
A tank is controlled by the following commands (they can be changed in input settings):
"E" - Start engine
"Cursor Keys" - Movement (the game automatically translates these simple direction commands to pushing pedals, switching friction clutches and changing gears).
"RAlt-C" - Close/open hatch (riding with open hatches is obviously more dangerous).
"LCtrl-C" - Switch to gunner and back to driver seat.
"RAlt-G" - Switch ammunition: Armour Piercing / High Explosive / Machine Gun.
"Ralt ;" "Ralt ." - Adjust gunsight verticaly (range)
"Ralt ," "Ralt /" - Adjust gunsight horizontaly vertical (only on T-34)
"Mouse Wheel" or "LShift - Mouse Wheel" - Zoom in or out
"T" - Set turret to stowed position / Take control over the turret
Please note that tanks are considerably slower in the field, especially Pz III, use roads for faster movement.
AP rounds of these tanks penetrate roughly 68 mm (German one) and 77 mm (Russian one) armor at 500 meters.
Remember:
- 60° (relative to vertical) armor slope almost doubles its effective thickness at short distances;
- If a tank is positioned at 45° to the firing gun, it increases effective armor thickness by additional 40% (try to fire as perpendicularly to the armor sheet as you can);
- If an armor sheet almost stopped a projectile, damage it inflicted to inner modules will be much less than in case of clear penetration;
- To destroy a tank, fire at its ammo racks, which are located under the turret and partially in it. Hitting other parts of the tank can kill the crew or immobilize it (engine, tracks, ...);
- If a tank looks damaged outside, this doesn't necessary mean it is no threat anymore;
- It can be useful to learn the enemy tanks construction to know their weak spots.
"T-34-76 made by Stalingrad Tractor Factory, model of 1942" and "PzKpfw III Ausf. L" will be available for all owners of our project.
3. Mouse controls. There was a long time dilemma in simulation genre caused by the fact that realistic flight physics mean that a newcomer should have a certain level of initial knowledge and skills (understanding basic principles like 'flight is speed', 'don't turn the flight stick to its limit', 'be more attentive at lower altitudes', etc.) and have controller equipment of a certain level (namely a joystick that is much less widespread gaming device today than it was ten years ago). This sets a pretty high entry barrier for newcomers who want to try the sim genre.
On the other hand, adding simplified flight physics (where a plane can be flown using just cursor keys on the keyboard and where it can't enter uncontrollable spin caused by rough handling for example) to accommodate new players leads to unsolvable problem - this won't give a player the feeling of realistic flight at all, robbing him or her of the very reason of simulation. Is there any point in playing a simplified physics flight in a sim which is all about realistic flight? In addition, this divides the community between those who fly using simplified and full physics modeling since they can't fly the same multiplayer mission.
The answer to this dilemma is a special 'advanced helper' that receives 'I want to do this but I don't know how to' commands from a player and translates them to real plane controls input, not touching physics level at all. This comes with a price however, as everything in life - the helper chooses optimal 'right' trajectories, which simultaneously prevents a player from critical errors and limits the extreme maneuvers the plane can perform like Barrel roll, Snap roll, Hummerhead, Sideslip and others. This enables players who use a mouse and players who use a joystick to fly together and don't have a clear advantage caused by their control device. Winning a fight requires tactical positioning and understanding the composition of air fight, what, we feel, is the goal in this situation.
To make this 'advanced helper' we chose a mouse pointing control, where you tell it 'I want to fly or shoot there' by moving the mouse cursor to that direction. This principle is fairly common in modern aviation games, our team wea one of pioneers of this feature when in 2008 in Rise of Flight sim we have developed plane turrets with complex kinematic mounts and controls where controlled by the helper that translated a simple pointing of mouse cursor to movement of various elements of a turret assembly, pointing the gun to the direction in 3D space designated by player. This principle allowed to model realistic handling and angle limits of gunner turrets in a simple way for a user; it is used for IL-2 turrets as well.
It is important to note that mouse control helper governs only pitch, roll and yaw. Controlling engine, flaps, brakes, armament and everything else is the same as on joystick. This allows mouse controls to be used in Normal and Expert modes just like joystick - differences (and difficulties) are the same. Here are general mouse controls:
"Mouse movement" - Aiming the 'advanced helper' pointer
"Mouse wheel" - All engines throttle
"Left mouse button" - All guns fire
"Right mouse button" - Hold it to look around without changing the direction of the flight
"F1" - Default view from cockpit
"F4" - External view with mouse controls (available only at Normal difficulty since external views are disabled on Expert)
"LShift + mouse wheel" - Zoom view or sight
Please note that several commands will be automatically remapped when you switch from joystick to mouse and vice versa:
Zoom is either "Mouse Wheel" or "LShift + Mouse Wheel"
Chase view - "F4" or "LCtrl-F4"
Furthermore, in case a part of the community feels they want to play only with players who use a joystick, we added a special option to dedicated server configuration that allows a server owner to restrict the control scheme to joystick. However we hope that thanks to the approach described above such restrictions will be enforced by hosters only in limited cases. Why?
To finalize our announce, we need to explain why we introduced this feature in the first place and what hopes we have for it. We hope that adding this basic control method that is available to anyone regardless of special equipment or skills will allow to taste the aviation sim for all these people who stopped at the doorstep before, realizing that they need to buy a special equipment just to take off and fly around the airfield. With this barrier gone, they can try the flight, the feel of the sim and play single player modes like scenarios, quick missions and campaign. When they learn a bit, these new players will try multiplayer. And finally, a part of them (hopefully a major one) will decide that 'it's worth it' and will buy a joystick to feel the joy of flight as close to real life as possible. Like you already do.
To end our today's diary, I want to show you the list of the new additions and fixes that are ready for 1.105, so you won't think that we 'burn our time for ridiculous tanks and mouse'

Work is progressing at the same rate as before, we prepared player controlled tanks and mouse controls for a long time, so these new additions did not affect the project plan for Battle of Moscow and improvements for Battle of Stalingrad.
Main features:
1. German two-seater Bf 110 E-2 is available for all customers who pre-purchased Battle of Moscow. All other players can set is as AI plane in skirmish or scenario.
2. Player controlled tanks Pz III Ausf L and T-34-76 STZ (Autumn 1942 series) can be added to multiplayer missions. They can be controlled by one or two (driver and gunner) players.
3. Mouse control scheme added (experimental). Flight model is the same as with joystick control scheme (player points the mouse cursor in a direction he or she wants to fly and a special helper adjusts control surfaces to fly in that direction). Server owner can restrict control scheme to joystick if desired.
4. New flag object added that can be used in multiplayer missions for capturing objects and territories.
5. Planes made for Battle of Moscow are added to Battle of Stalingrad campaign as AI controlled planes based on their real life participation in the battle (they appear in certain time periods): La-5 ser.8, MC.202 ser.8, Bf 109 E-7, Bf 110 E-2, I-16 type 24 and P-40E-1. This makes the campaign more interesting and its chapters more diverse.
Improvements if physics and systems modeling:
6. ATA limiter removed from P-40E-1 since there was none on this model. You can increase pressure above 45.5 for a limited time. If in-game engine helper is switched off (Expert mode), it won't return to normal values automatically after spending time limit, potentially breaking the engine.
7. Bf 109 F-4 and G-2 thermal balance corrected using 'African' reference: larger and larger radiator opening yields less and less cooling increase, which leads to necessity of opening radiator more at higher temperatures and during climb.
8. Bf 109 G-2 engine reacts to throttle axis in a more convenient way.
9. La-5 can no longer can be destroyed by engine shake.
10. La-5 can be landed without landing gear.
11. I-16 can be landed without landing gear.
12. Fw-190 can be landed without landing gear.
13. Pilot won't always die after nose-over.
14. Yak-1 pneumatic flaps extension speed increased (~80° per second while stationary, less at high speeds) based on learning video for Yak-15 with the same flaps system.
15. IL-2 pneumatic flaps extension speed increased (~33° per second at 200...220 km/h speeds) based on restored IL-2 flight video.
16. Bf 109 tail reinforced to make it more resistant to taxiing over rough ground.
17. Bf 109 G-2 ATA gauge shows correct information after starting a mission in air.
18. Bf 109 G-2 auto level works correctly at 2 km altitude and 500 km/h speed.
19. Damage system has been reworked (more accurate armor penetration calculations).
20. Tracers are randomized while shooting several MGs at once (this was an issue on P-40).
21. Ammo mass is reduced correctly while shooting several MGs or cannons of the same type.
22. Aircraft ground impact at high speeds now correctly causes a detonation (in previous version it could survive a shallow impact at 500+ km/h speeds).
23. Message in technochat about extending or retracting flaps is not displayed when they are fully extended or retracted.
24. Technochat symbol showing that engine assist is on is restored for Bf 109, Fw 190 and MC.202.
25. Bf 109 F-4 and Bf 109 G-2: technochat symbol restored showing that game radiator control helper is on. On-plane automatic radiator control symbol changed in technochat.
26. Gunner turrets rotate more smoothly.
27. Turret rotation smoothness tuned for large zoom values.
28. Mechanical aiming sight corrected on MC.202 ser.8.
29. Contrail appearance altitude now depends on season (temperature). Contrails are intermittent at the altitude of their appearance.
Artifical Intelligence improvements:
30. Ju-52, He-111 and Pe-2 take off better (course oscillating reduced at take off start).
31. AI controlled fighter carrying bombs or rockets now behaves like ground attack plane and doesn't enter combat on its own. If attacked, it will drop the bombs and engage.
32. The simulation will no longer crash while attempting to delete an AI controlled Ju-87 during its bombing run with siren switched on

Other changes:
33. Fixed issue when impact angle wasn't calculated properly for ground vehicles.
34. AI controlled tanks armor structure made more detailed, they have correct armor angles and they can't be destroyed by hitting secondary parts if the main armor body is intact.
35. Target destruction messages ('player destroyed something') are visible only for the player coalition in multiplayer (so they won't reveal the player position to the enemy).
36. After capturing an airfield in multiplayer mission its symbol is updated properly.
37. DServer stability improved, it shouldn't crash after prolonged periods of time.
38. Wrong chat colors in multiplayer fixed.
39. Trees along the roads added to summer and autumn maps.
40. New feature: ability to automatically login and load a certain mission or replay. Use config file <game_folder>\data\autoplay.cfg.
41. Game log in time reduced.
42. Object textures in mission editor update after changing the map preset to another season.
You may to discuss about part 114 of the Developer Diary in this thread
_________________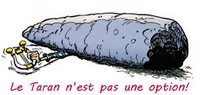 Un Menhir??! Mais, il faut un gros porteur pour ça!!!

QUI EST GROS????!!!!

Obelix

Livreur de Menhir





Messages

: 1699


Date d'inscription

: 07/11/2012


Age

: 52


Localisation

: un ch'tit village, près d'une forêt, et entouré de forts romains



Je vous suggère de faire un post dans la partie question dev, et dans celui du dev 114 en demandant si les rebonds du P40 ont été corrigé.
En anglais, ça donne :
Did you fix the bouncing when the P40 land ?
Qu'il y en ait un qui pose la question, et d'autres qui la cite en rajoutant un +1, ou un petit commentaire.

Dernière édition par Phoenix le Sam 21 Nov 2015 - 16:04, édité 1 fois

Phoenix

Kombrig





Messages

: 874


Date d'inscription

: 02/07/2013


Localisation

: Bordeaux



_________________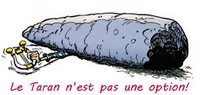 Un Menhir??! Mais, il faut un gros porteur pour ça!!!

QUI EST GROS????!!!!

Obelix

Livreur de Menhir





Messages

: 1699


Date d'inscription

: 07/11/2012


Age

: 52


Localisation

: un ch'tit village, près d'une forêt, et entouré de forts romains




Pollux18

Mladishiy Leitienant





Messages

: 450


Date d'inscription

: 10/11/2012


Age

: 41


Localisation

: Centre de la France



_________________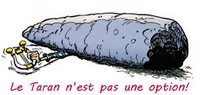 Un Menhir??! Mais, il faut un gros porteur pour ça!!!

QUI EST GROS????!!!!

Obelix

Livreur de Menhir





Messages

: 1699


Date d'inscription

: 07/11/2012


Age

: 52


Localisation

: un ch'tit village, près d'une forêt, et entouré de forts romains




Sujets similaires
---
Permission de ce forum:
Vous
ne pouvez pas
répondre aux sujets dans ce forum