Pas mal de changement au programme déjà annoncé, mais il y en a en plus.
Update 2.003

Dear Pilots!

Jason coming to you live from the Moscow 1CGS offices! We are very happy to announce that we have just released Battle of Moscow and our two latest Collector Planes (P-40E-1 and MC.202) on Steam. Battle of Moscow can be purchased as a standalone product from our website, but on Steam it is available as DLC for Battle of Stalingrad.

This completes our latest development goal and Battle of Moscow is fully released and available to all! Of course, small updates, bug fixes and other improvements will continue to come as we move into our next development cycle.

In addition to the BOM Steam release, we have made changes to content availability in the game and on our website. We have also made some changes to the official Sturmovik store such as adding a shopping cart. More positive changes to our website will be coming in the weeks and months ahead. Please note the changes we have made below.

1. You can buy any Collector Plane while having any edition of the game. For example, you can buy the P-40E-1 and fly it over the Battle of Stalingrad.
2. Collector Planes come with all their modifications and skins available from the start, regardless of how they were purchased, separately or in a Premium Edition.
3. Collector Planes' modifications and skins will be automatically unlocked for existing owners as well (this process is underway and will finish in several hours).
4. If you own both Battle of Stalingrad and Battle of Moscow, you can use all the planes in any campaign where they were available historically.
5. BOS players who don't own BOM yet can login to multiplayer servers hosting the Moscow map and vice versa for the Stalingrad map and BOM only owners. However, you must own the planes offered in the mission to fly them.
6. If you bought Battle of Moscow on our website earlier and wish to convert it to the Steam version, you will be able to do so on next Monday, August 15. Please note that since Battle of Moscow on Steam is a DLC and not an independent game you'll need to have Battle of Stalingrad activated on your Steam account to play it. You'll receive a Steam key for Battle of Moscow DLC.
7. Standard Edition owners now can quoi? all weapon modifications through our website without playing the campaign (previously this ability was available in Premium Edition only).
8. In the future, when you choose to Activate quoi? through our website we will include the skins as well as the modifications for either edition of the game. The earning of quoi? as a concept will be completely optional at that point.

And as you know, we are also considering our future steps with the IL-2 Sturmovik franchise. Much discussion within the team is taking place this week, the result of which we think will be welcomed by all of you. More information will be released in the coming weeks along with the opening of pre-orders for the flyable Ju-52 and Yak-1b. Two very cool planes that will further expand our plane-set on the Eastern Front.

And finally, the game has been updated to version 2.003. The full list of changes follows:

Source :
http://forum.il2sturmovik.com/topic/24355-game-version-2003-discussion-bom-release-new-features/?p=375963
En gros, fini les quoi?, que ce soit pour les premium, ou les versions standard. Les avions premium/collectors peuvent être acheté quelque soit votre version du jeu. Ainsi, si vous avez Bos, vous pouvez acheter le P40. La carte n'est plus limitative en multijoueur. Si vous n'avez que BoS, vous pourrez quand même voler sur Moscou.
BoM est un DLC pour la version Steam, et si vous avez acheté BoM sur le site, vous pourrez convertir votre clée en clée Steam à partir du 15 aout (Attention, c'est irrévocable).
Les quoi? vont devenir optionnels, et le bouton sur le site débloquera l'équipement et les skins.
_________________


Phoenix

Kombrig





Messages

: 1426


Date d'inscription

: 02/07/2013


Localisation

: Bordeaux



Le serveur tourne sur la carte Moscou en mode découverte. Pas d'IA.

Le mot de passe est test


Le mot de passe a été donné sur C6, en espérant que ça ne dégénère pas. Dites le moi si c'est le cas.

Si vous voulez vous foutre sur la gueule, demandez sur le tchat et faite ça entre vous dans un coin de la carte.
_________________


Phoenix

Kombrig





Messages

: 1426


Date d'inscription

: 02/07/2013


Localisation

: Bordeaux



Installé et testé hier soir.
Bon, les armes c'est mieux (quoique entendre les douilles tomber..), l'herbe mouais, y'a encore de la marge pour arriver à un truc propre.
Sur le serveur, je n'ai vu personne, dommage pour les Dogger fous, j'étais pas d'humeur hier...
_________________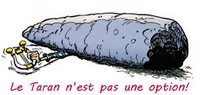 Un Menhir??! Mais, il faut un gros porteur pour ça!!!

QUI EST GROS????!!!!

Obelix

Livreur de Menhir





Messages

: 1967


Date d'inscription

: 07/11/2012


Age

: 53


Localisation

: un ch'tit village, près d'une forêt, et entouré de forts romains



Hâte de tester tous ça à mon retour de vacance en milieu de semaine prochaine.


_________________


Pollux18

Kapitan





Messages

: 719


Date d'inscription

: 10/11/2012


Age

: 42


Localisation

: Centre de la France



Pour l'herbe, on pourrait augmenter la distance via le fichier startup.cfg.
Mais ça boufferait pas mal de ressource, et il semblerait que la carte Moscou soit plus gourmande.
Attention, pensez à refaire vos réglages de connexion dans le jeu, car ils ont été remis à zéro.
_________________


Phoenix

Kombrig





Messages

: 1426


Date d'inscription

: 02/07/2013


Localisation

: Bordeaux



Un hotfix d e103 MB vient d'être déployé.
_________________


Phoenix

Kombrig





Messages

: 1426


Date d'inscription

: 02/07/2013


Localisation

: Bordeaux




---
Permission de ce forum:
Vous
ne pouvez pas
répondre aux sujets dans ce forum