Hello!
After 1.107 release, Battle of Moscow project is nearly finished. Ju-88 exterior model, flight physics and armament are finished and we are working on cockpit instruments and audio at the moment. The aircraft fleshes out to be an interesting one
Scenarios for unique static missions (in addition to dynamic missions) in the campaign were approved, so scripting process started. Such missions were introduced in Battle of Stalingrad summer campaign. There will be two static missions per phase, campaign consists of five phases, resulting in 10 unique static missions in total. Here is the list:
01 "The road to East"
Two Bf 109 F-2 pairs cover supply columns along Yukhnov - Gzhatsk road.
02 "Steel snake"
I-16 flight attack enemy mechanized columns in Kurgany-Myatlevo area and assist the ground forces defending Varshavskoye highway to South-West of Medyn.
03 "Chained to ground"
Bf 109 E-7 pair goes free hunting in the area of Chupriyanovka and Reshetnikovo railway stations.
04 "Dark omen"
Two flights of MiG-3 planes take off to intercept enemy bombers approaching Moscow along Minskoye highway.
05 "Bad day"
Three Ju 88 flights take off to dive bomb Klin railway station.
06 "Breaking point"
Six IL-2 planes fly ground attack mission against enemy forces in Solnechnogorsk area.
07 "Red hydra"
Two Bf 109 F-2 patrol above their airfield.
08 "Go West!"
Two MiG-3 flights provide air cover to ground forces advancing in Istra-Buzharovo area.
09 "Qui pro quo"
Mixed group of 4 Bf 110 E-2 and 4 Bf 109 E-7 attack Soviet ground forces to the West of Sychevka.
10 "Falling star"
A lone Pe-2 goes on a mission to recon enemy trains movement on Rzhev - Vyazma railway.
To complete the today's diary we present you several screenshots from BoM campaign scenario missions captured by its author Black Six:
_________________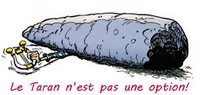 Un Menhir??! Mais, il faut un gros porteur pour ça!!!

QUI EST GROS????!!!!

Obelix

Livreur de Menhir





Messages

: 1986


Date d'inscription

: 07/11/2012


Age

: 53


Localisation

: un ch'tit village, près d'une forêt, et entouré de forts romains




---
Permission de ce forum:
Vous
ne pouvez pas
répondre aux sujets dans ce forum