Dear customers!
IL-2 map department is proud to show you the first Moscow map screenshots. This is a kind of summing-up for us in this year.
Most part of the work is done at the moment. Forests, rivers, fields, roads, settlements and airfields are already on the map in almost final form. Of course there will be finishing touches, as always.
A couple of comments about several things. Most of the airfields flight strips and structures are placed according to historical documents when such data was available. We analyzed the data (air photographs and other documents) we had to determine a typical airfield layout in this area and created the rest of the airfields using it. There are concrete and unpaved landing strips, but there are temporary airfields without visible landing strips at all, a little more than simple grass fields with little infrastructure. Each type of airfield have numerous different configurations.
Two-track railroads are much more common in Moscow area than near Stalingrad, where they were mostly single way.
There are five big towns in the area (in addition to Moscow itself which will be visible, but not reachable): Vyazma, Rzhev, Kalinin, Klin and Serpukhov. They were made huge thanks to the new technology. Its basic idea is to use standardized landscape textures, which allows to make as many cities and towns as needed (unlike Stalingrad map that has only one). The cities and towns were created using WWII aerial imagery, so their layouts are correct for 1941. We can increase the number of cities for future maps if needed without any strict limits.
----
Un peu à la bourre avec pas mal d'occupations pro pour le moment.
On appréciera les "terrains d'aviation façon RoF"...
_________________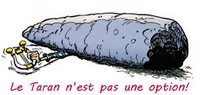 Un Menhir??! Mais, il faut un gros porteur pour ça!!!

QUI EST GROS????!!!!

Obelix

Livreur de Menhir





Messages

: 1986


Date d'inscription

: 07/11/2012


Age

: 53


Localisation

: un ch'tit village, près d'une forêt, et entouré de forts romains




---
Permission de ce forum:
Vous
ne pouvez pas
répondre aux sujets dans ce forum